Home » Home » Language Schools »

Berlitz Language Center
Berlitz Language Center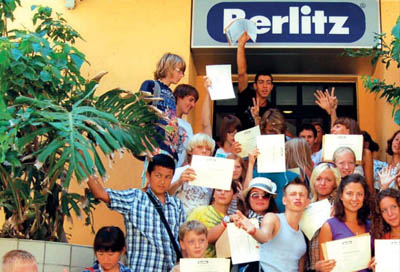 Maximilian Berlitz first innovated the Berlitz Method® teaching style in 1878, and the effective, conversational approach has remained at the heart of the company's language instruction ever since. Presenting practical vocabulary and grammar in the context of real-life situations, the Berlitz Method® focuses all speaking and learning on a target language. Instructors use a communicative approach based on listening and speaking, supplementing study with relevant reading and writing exercises, so students take on a new language the same way they did their first—with natural ease. The Berlitz Method® readily accommodates different learning styles, personal interests and goals with its customized curriculum, and motivates participants to achieve fluency objectives in a relaxed and comfortable environment. An interactive and personal learning experience, the Berlitz Method® also encourages students at any level to be involved with each step of their language acquisition and really invest themselves in their instruction for maximum results.

With its brand established through 130 years of experience across a global workforce, Berlitz has long led the language service market. To deliver even greater value to its clients, Berlitz also provides services to support the development of global leaders. As a result, Berlitz offers the most comprehensive portfolio of programs available to develop a global-ready workforce and leadership prepared to succeed in today's changing world. No other company is better prepared to help your organization develop the skills needed for success in the global marketplace.

Berlitz language Centre Malta consists of 16 fully air-conditioned classrooms. The centre is equipped with a free high speed Wi-Fi internet and with a number of fixed computer points. The reception / lounge area provides a comfortable space where students can stay during break. This area is equipped with a satellite TV where students can watch English programmes and with vending machines selling both drinks and snacks. There is a small library with English readers and a dedicated TV room with a large plasma screen and DVD.